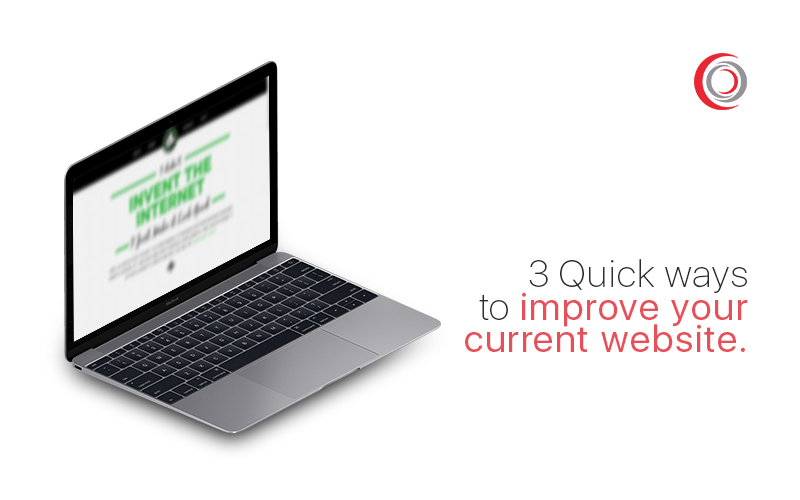 3 Quick Ways to Improve Your Current Website
Launching your business website is a great achievement. But, you cannot go without making it best place for your website users. So, here are some sharp-witted ways to make sure that your current website is best:
Layered Landing Pages
Having a lot of people to your homepage is incredible, but leading them to landing pages that examine something in depth into the website is much more appreciable.
Today, many businesses websites offer a range of product and services. They need landing pages for their every service to build a strong presence in the market.
Let's take the example of e-commerce: The website sells many different kinds of stuff— Clothing, footwears, Jewelry, etc. But, you cannot put all these things on the front page of your website or homepage. That would be an awful idea. You could miss many chances when a customer does a particular search. You should have a category of clothing, and within that category, you should have a specific landing page for clothing.
In fact, when you run a PPC campaign on a search engine, make sure you take the people to that landing page. You have to be very sure that your landing page must contain a useful message and some compelling call to action (CTA), and also the title of users' search on your landing page. In this way, you can rank your website organically on search engines and also lessen down you PPC charges. 
Fresh Content
We've frequently heard the phrase, 'Content is king.' It is true. Fresh content is a significant factor that plays an important in search engine rankings. You should have new content on your website. In fact, your users don't want to see the same thing time and time again.
Let's take an example of Earth's most customer-centric company, Amazon. Every time user come to this site, they have compelling deals which tough to say no, and fresh content. All these things together deliver the message that they are pertinent, up-to-the-moment retailers, and leaders in their market.
Not only this, it is essential to give your website visitors the ability to share fresh content available on your site. This allows them to become most fabulous marketing ambassadors and also helps in SEO.
Responsive Design
Responsive design is a design that makes your web page accessible and looks good on all devices or screens—Mobile, tablet, and desktops. The design contains a mix of flexible layouts and grids, pictures and wise use of CSS media queries.
Consider the fact that more than half of all searches start on a mobile device. And nearly 40% of sales happen on mobile phones can tell you where the market is and how much mobile-friendly sites are essential today. In this way, if your business website is not displaying mobile-friendly user experience, you already have lost more than 50% of the website customers for new business right off the bat. That's the central and most significant factor.
The mobile-friendly responsive website also refers that your existing site breeds and shrinks with the size of the device it's shown on. Now, you have two options; you can have two versions of your site: one is mobile-friendly, and the other is desktop-responsive. On the other hand, your single website can be enough for both mobile and desktop users. A responsive site is ideal for search engine optimization or ranking.
So, is your website having these three things? If not then get them right now!