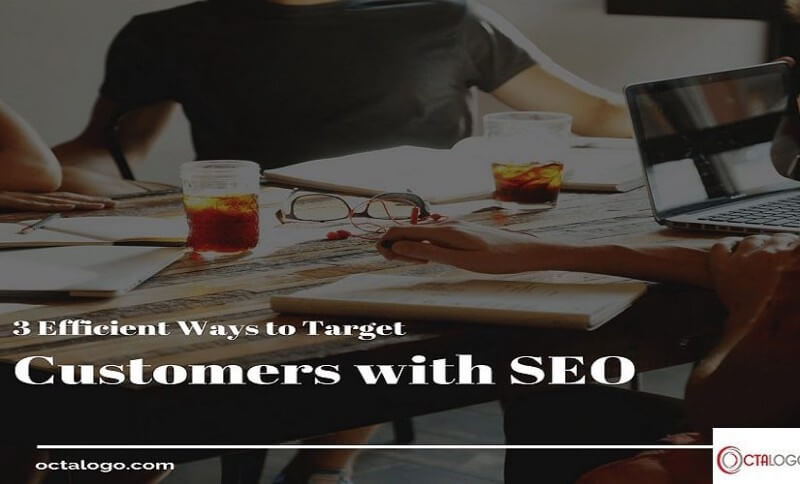 3 Efficient Ways to Target Better Customers with SEO
SEO is the major brick for leading business on which their yearly income stands. Even if you own a physical store or office still most of the clients approach dealers and service providers online. Many times customers first examine the product online, look for reviews and check the brand value before purchasing anything.
SEO can give your business new heights. Many companies hire a team or any other company to provide the SEO services to make their marketing plan super amazing. Investment in SEO can help generate multiple times more business.
Here are 3 ways to design an effective SEO plan to target customers.
Plan a Content Strategy
Stuffing useless content or just making fake promises over your website will not pay you back. Plan what to put on your website wisely. Add a video over landing page. Many times customers only search for product descriptive videos and after that, they decide to buy a product. Many consumers consider any brand valuable after watching the product video.
Hire a web content writer for the script of video and for the complete website as well. A normal writer can write a very good description but a web content writer can write amazingly and will keep in mind the commercial standards as well. Also, use the high-resolution picture. If it is product photography, it must have a proper composition, good lighting, and creative presentation so that your product can look valuable.
Suitable Use of Keywords
While creating website content it is necessary to align keywords in a way that they can be easily optimized. H1, H2, H3 can be considered as priority states. Adjusting keywords with respect to the level of importance and priority helps a lot to make SEO plan better. Add some blogs including keywords as well. Blogging is very essential. It educates people and many times play a vital role in generating a requirement for the viewers. Posting of blogs on different platforms and directing viewers to your website through link building is an effective way to grab the attention of potential customers.
Utilize Maximum Resources
ROI plan for marketing must include maximum use of available resources. Targeting audience through a single platform is not an ideal strategy. Paid and unpaid marketing both have their own values. Social media can become a pillar of SEO and marketing plan. Through social media, you can drive the audience to the desired website as well. Facebook, Instagram, and SnapChat, etc. all are platforms are important. Along with Google other search engines are also important. Bing has recently grasped huge audience and the graph will surely increase. It is beneficial to design and develop your website in a way that it can cater the requirements of other search engines as well.
Mentioned are the three topmost techniques that can help your SEO strategy to work proficiently and will surely increase your business.